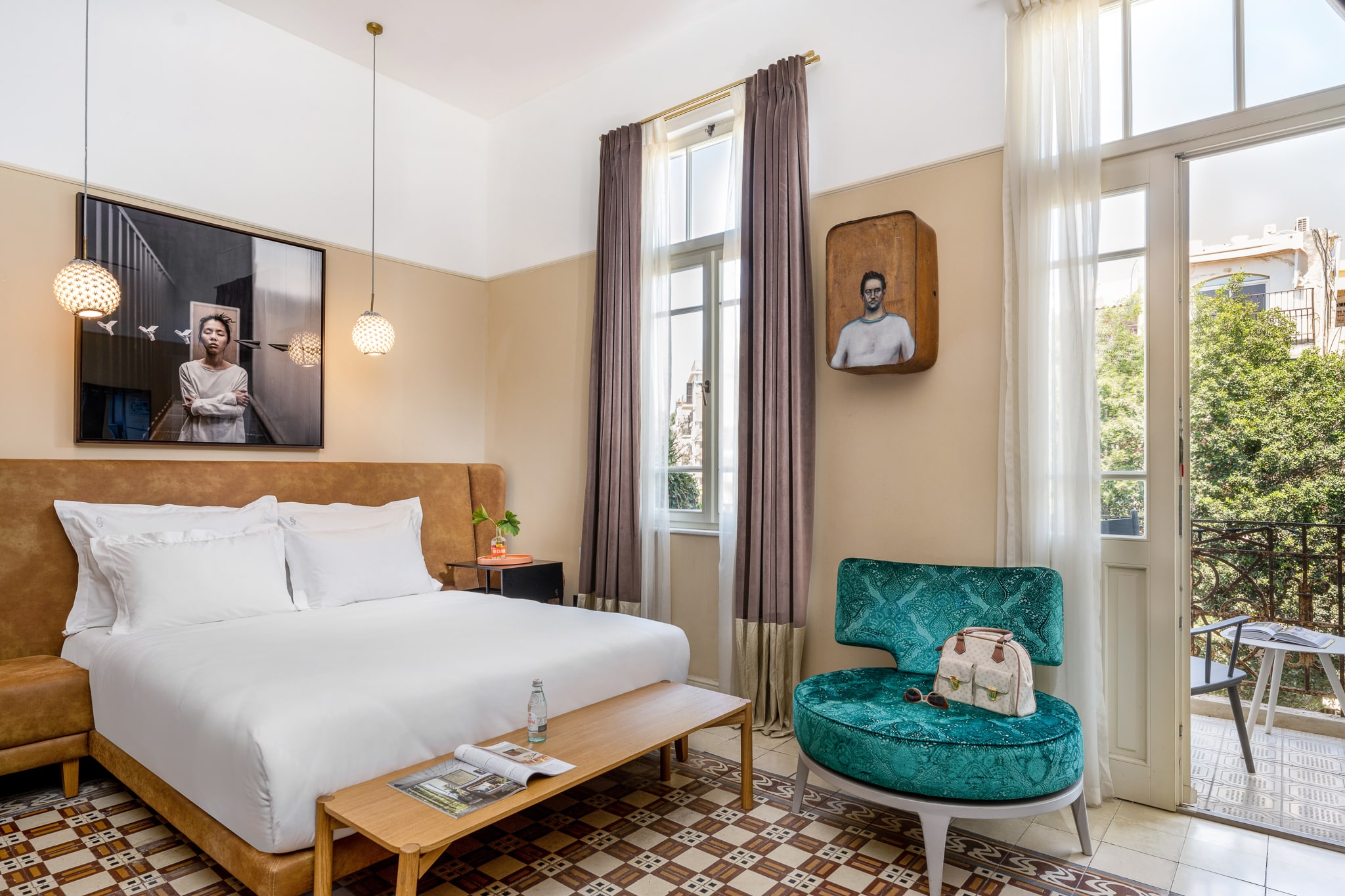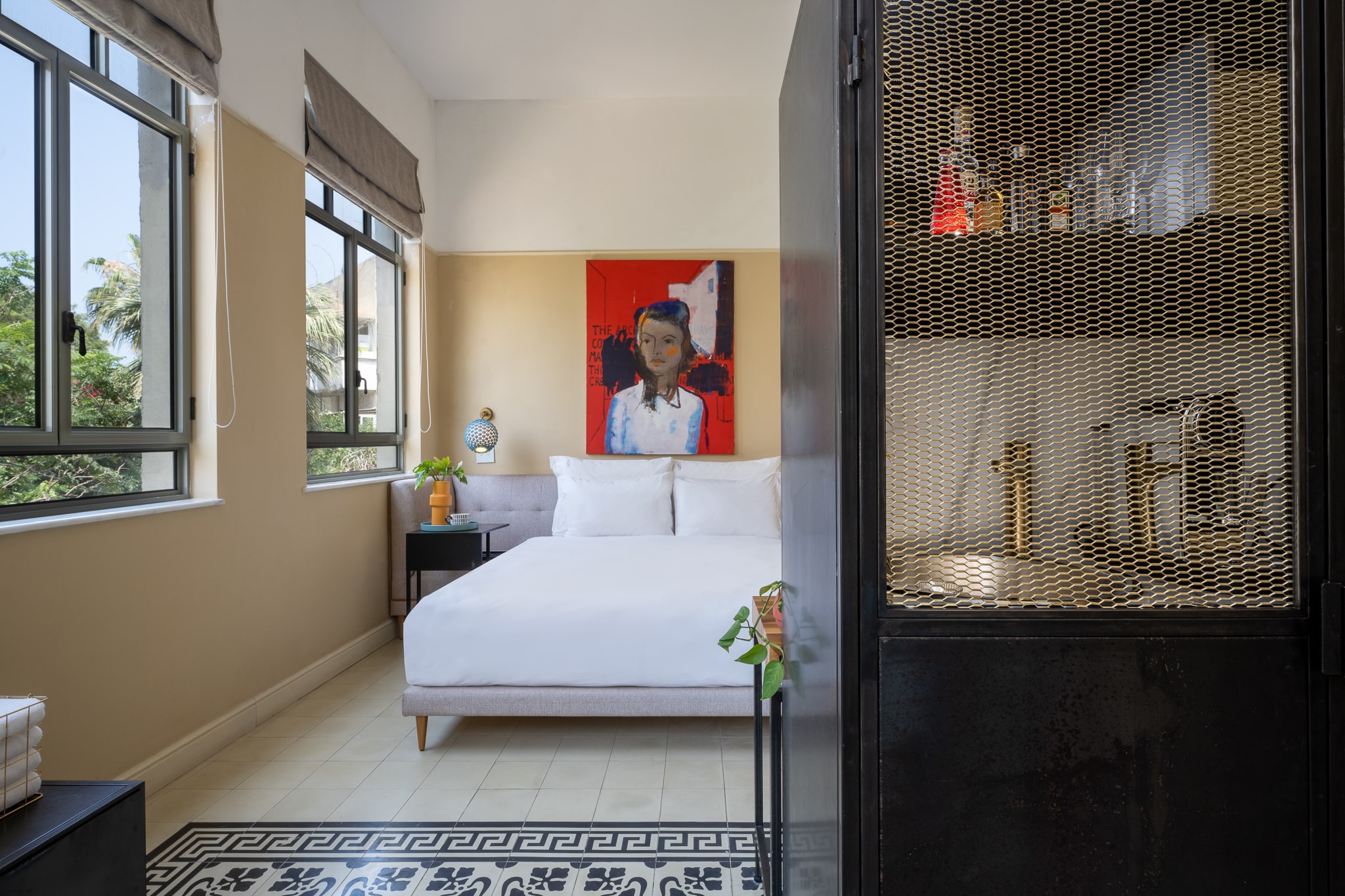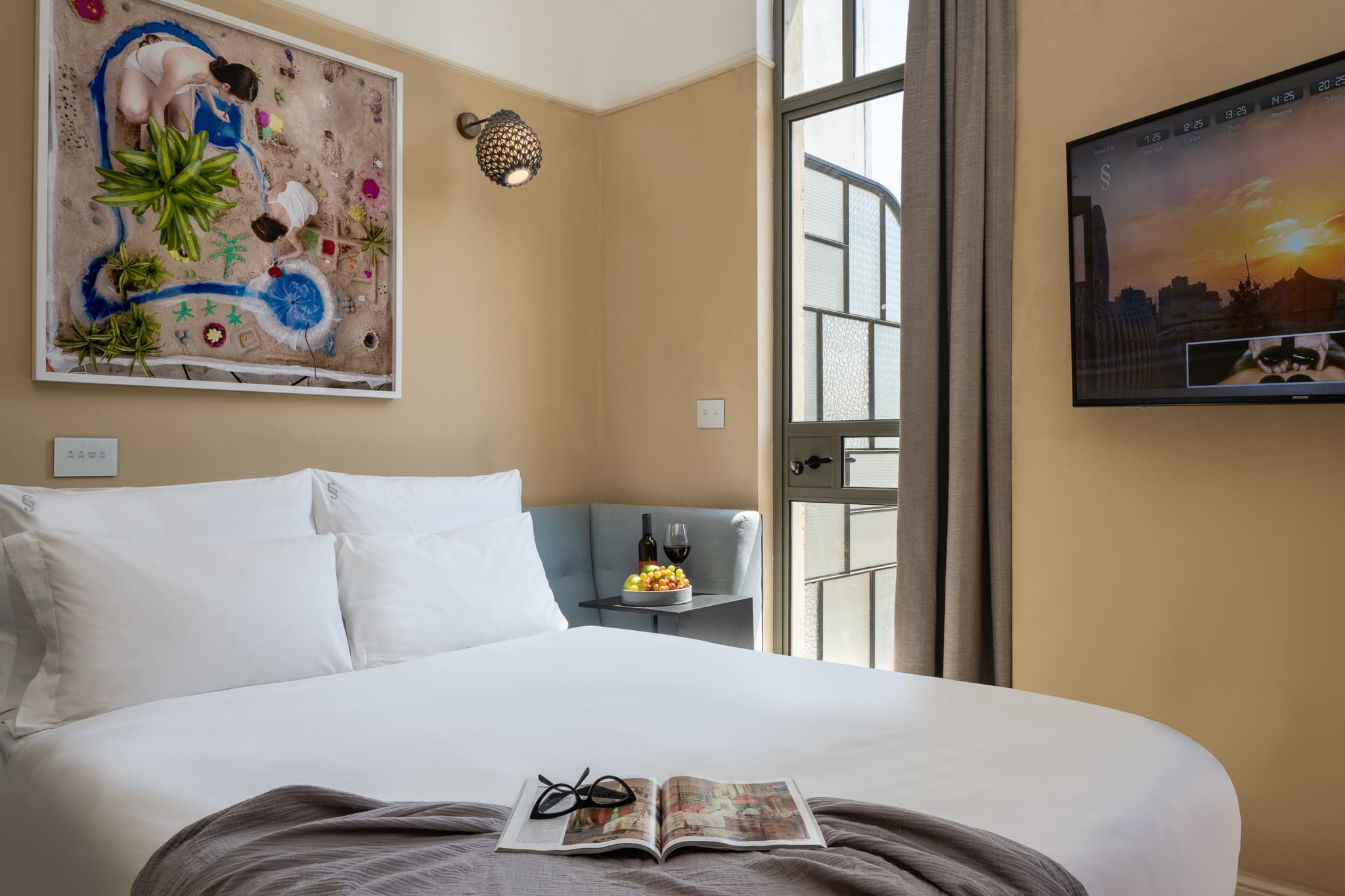 Assemblage Boutique Hotel lies within a beautiful and preserved 100-year-old building, characterized by its unique architectural style called Eclecticism, which stood out in the early 1920s in the White City of Tel Aviv, and is now a UNESCO World Heritage Site.
Located in the heart of Tel Aviv, Assemblage Boutique Hotel is a short walking distance from Jerusalem Beach, at the end of Allenby Street.
The décor in our 20 luxurious rooms is meticulous, emphasizing and celebrating the rich history of the building. The rooms and suites are suitable for individuals, couples, and groups of up to 4 people. Our guests will enjoy a variety of treats reserved only for vacations of unique and urban nature in a boutique hotel such as ABH: open rooftop with an overwhelming landscape of the Mediterranean Sea; magical and spacious backyard, luxurious spa, and an overall warm and personal guest service.
Spend 50 minutes of sheer pleasure with our House Treatment of single or couples massage, followed by relaxing steam sauna/shower time. Then step up to our spacious rooftop terrace and enjoy the stunning view and fresh air while snacking on some complimentary fresh fruits, and nuts with a chilled a glass of wine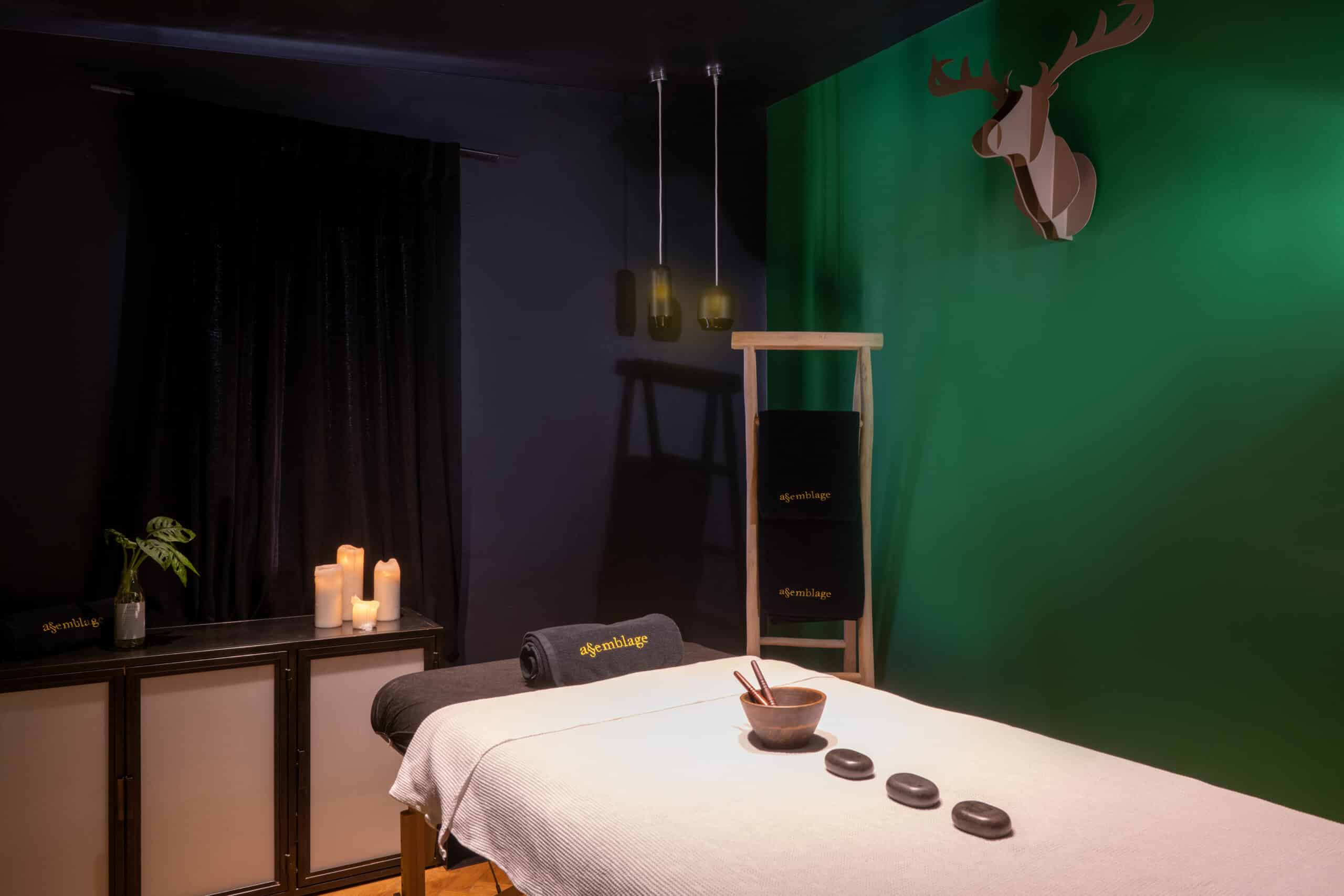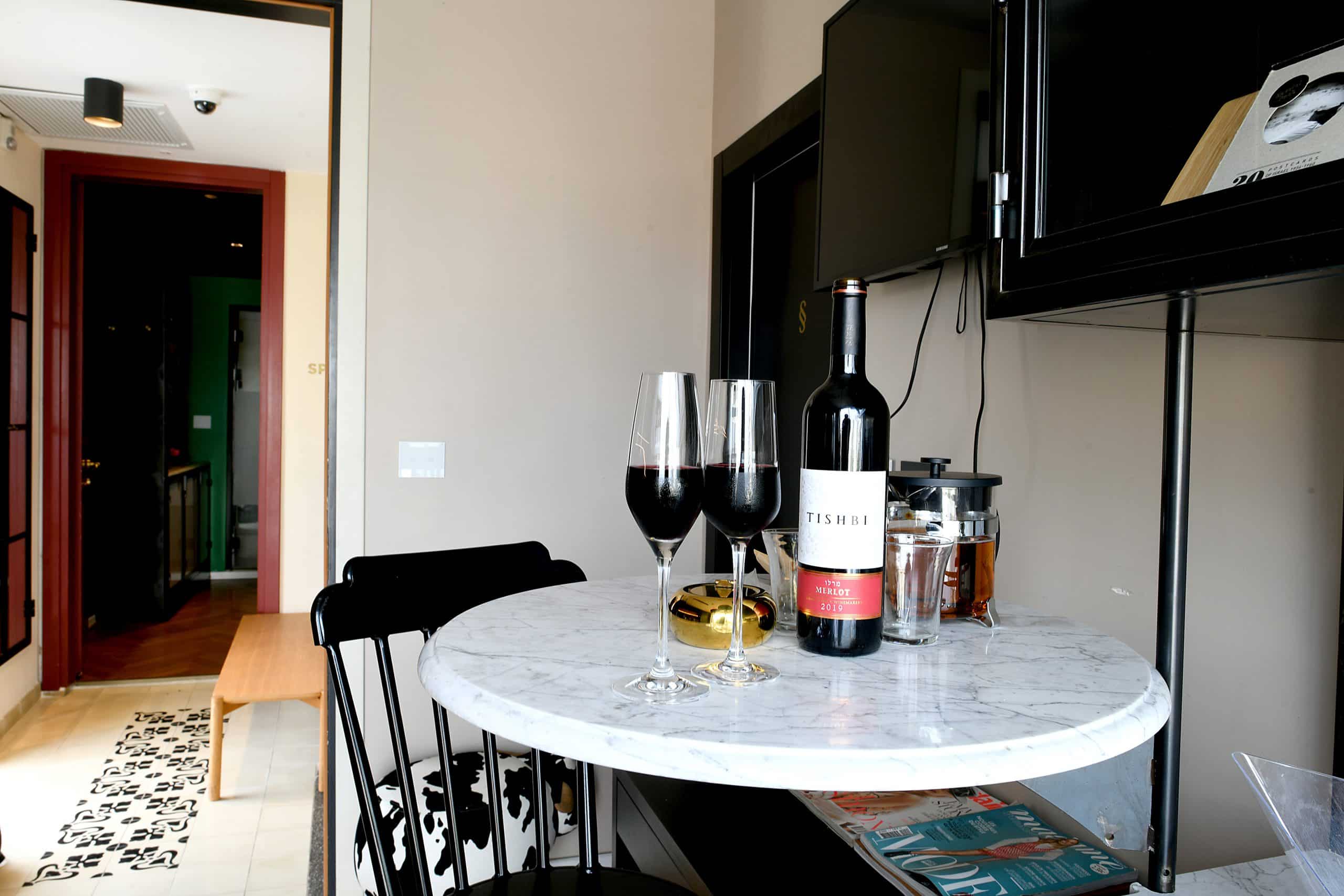 Assemblage's intimate hotel bar faces Allenby Street and is designed in an eclectic style that matches the visual art form after which the hotel is named. Located next to the hotel entrance the bar also serves as a cafe during the day, where you can enjoy a cup of coffee and croissant, a delicious sandwich, or a refreshing salad. A sit at the bar will allow you to soak up the urban landscape, but if you fancy a more peaceful setting just step onto the backyard, where you can unwind, and enjoy the vegetation and rustic wooden floor.
Assemblage Staircase Gallery
Assemblage Gallery for contemporary art and photography is a dynamic and inseparable part of a Assemblage boutique hotel, located in the heart of Tel Aviv. The exceptional experience presented to our hotel guests and exhibition visitors is one of a kind thanks to the dynamic eclecticism arises from the different parts of the hotel: a café-bar, a secret and romantic backyard, and an art gallery.