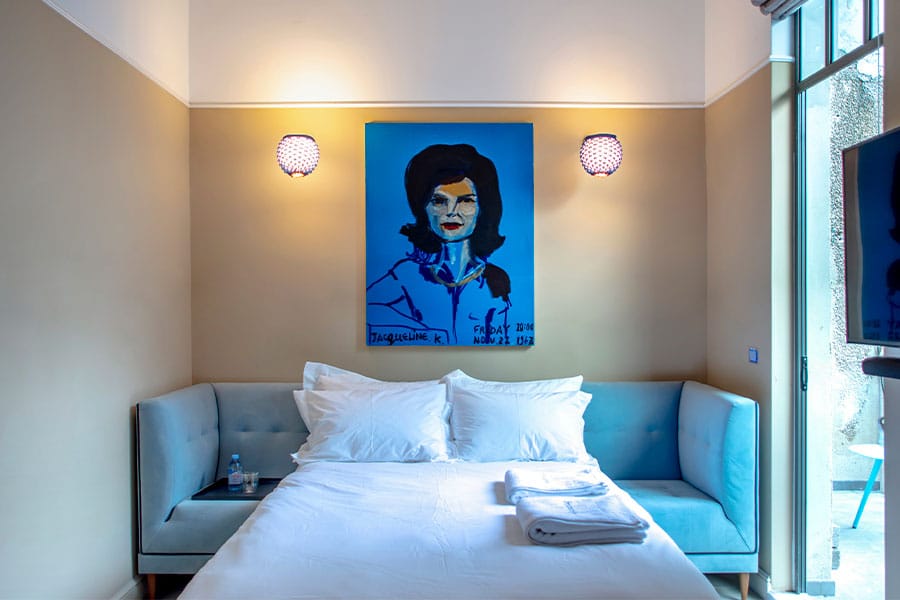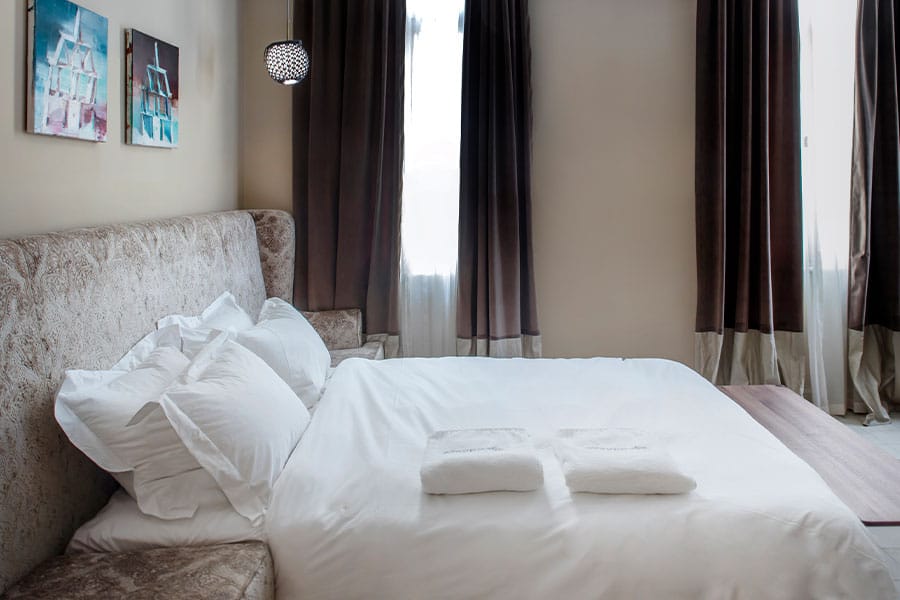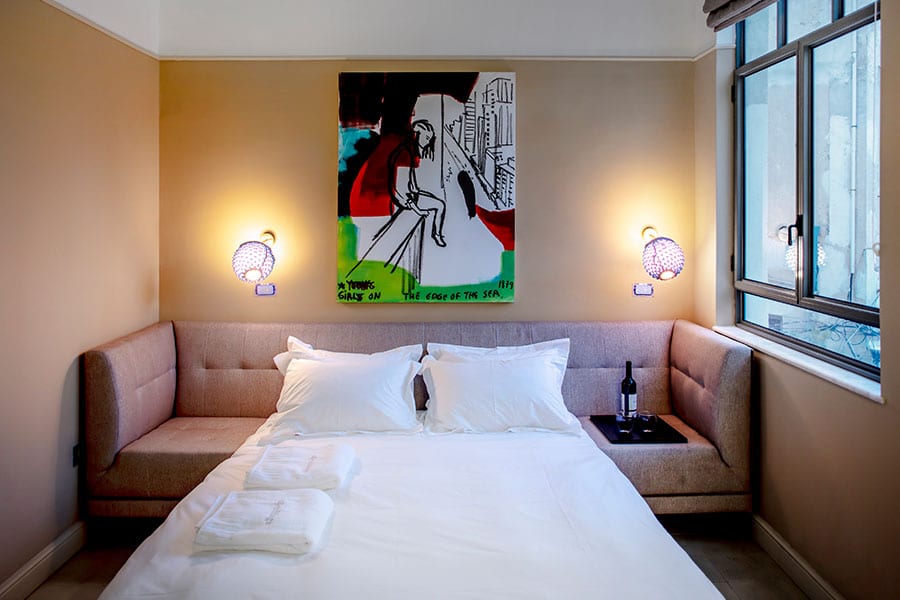 Assemblage is a mix of a unique way of thinking. Our various units are designed with a perfect combination between old and new, and styled out of comfort, elegancy and prestige. The design indoors varies from timeless classics to the New York sense of decor. Our 20 units at Assemblage offer a variety of suites and comfortable apartments, along with several studios of uncompromised high standards. All of our units enjoy vast terraces which overlook the bustling Allenby street or our delightful back yard.
Assemblage Suites are located at the heart of Tel Aviv, and within several minutes' walk from the city's coastline, at the edge of Allenby street where the city meets "Jerusalem" beach. Our luxurious suites are located inside a strictly preserved 100 years old eclectic structure, one of the most beautiful and special buildings that were built at the beginning of the 20th century within the white city. The suites have been designed in a pedant manner and in a way that perfectly and naturally indulges on the building's reach history. We offer 20 units of various sizes. 
Our neighborhood is enjoying its peak of blossom. We are located in an area where the nightlife is completely different of its day to day routine, while circling around the "late-night" scene and 
simultaneously enjoying several spots that have become the city's bohemian heart and soul over the years; places such as "Ge'ula", "Ha'minzar" and "Sheleg" café are located a pace away of our doorstep. Our suites are suitable for a younger crowd, couples and families who wish to experience the authentic and historical side of Tel Aviv. Along the cafes and bars, our guests may find one of the most important streets of the city – the charming and famous Bialik street, which leads to the first city hall of Tel Aviv.
In addition, our guests may experience our automated and advanced self-check in station, and enjoy a variety of sevices, an overwhelming rooftop and several outlets followed by a warm, personal service.
The unique structure, which previously held the Jewish National Fund offices within, was probably built in the first half of the 20th century. In the building's files there was no record found for an application of permit, therefore, the architect who designed the structure is left anonymous to this day, and the year of establishment to informed speculations. The assumption is that the structure was established somewhere at the year of 1925.
The central location of Allenby allows an easy access, by foot or through transportation, to all the main routs of Tel Aviv. Rothchild BLV. From the south, King George street and Dizengoff artery from the east and Ben Yehuda street in the north all offer endless possibilities for dining, leisure, recreation and local boutique stores. From the front of our door, the city is yours for the taking. Cafes and Restaurants, Markets, Beaches, Shopping, Night Life.