A series of string quartet concerts – classical and modern compositions played by gifted musicians in an intimate candlelight setting.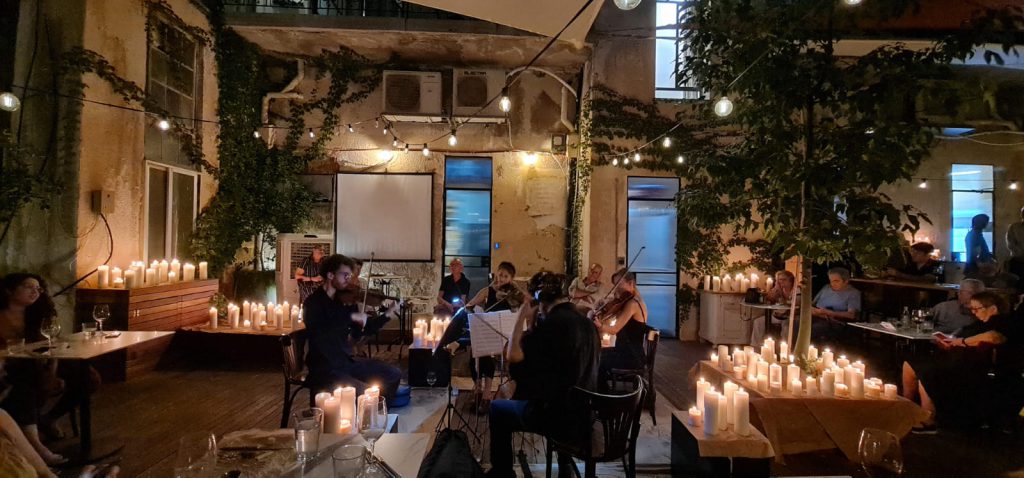 Live jazz session in our backyard
Barak Mori (Bass, Composer) has been one of New York's jazz scene most sought after musicians since 1998.
We were extremely happy to have Mori and his talented jazz ensemble in our secret backyard for a hot summer line of performances!
Exhibition Openings at Assemblage Staircase Gallery